VII ASTAOR International Congress
Sechenov First Moscow State Medical University
Dear colleagues and friends,
The main priority for ASTAOR organizing committee is participants' safety during our Congress. Based on the information at our disposal we made the tough decision to postpone our congress until 2022.
Next ASTAOR Congress will take place in 2022.
We hope that until that time things will come back to normal and we will have an opportunity to meet in the comfortable atmosphere of Congress-center to exchange and discuss our opinions.
With best wishes of strong health for everyone!
Professor Andrey KOROLEV
The organizers
Организаторы
Association of Sports Traumatologists, Arthroscopic and Orthopedic Surgeons, Rehabilitologists (ASTAOR)
European Clinic of Sports Traumatology and Orthopedics (Moscow)
Department of Traumatology and Orthopedics, RUDN (Moscow)
Congress-operator LLC "MEDI Expo"
Co-Presidents of the Congress
Prof. Andrey KOROLEV
(Moscow, Russia)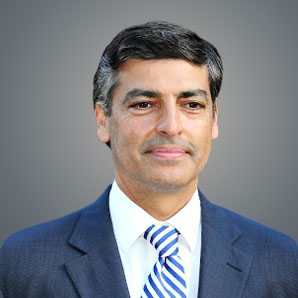 Prof. Joao ESPREGUEIRA-MENDES
(Porto, Portugal)
Scientific topics
REHABILITATION
SHOULDER

Massive tears of the rotator cuff
Not reconstructed ruptures of the rotator cuff
Superior Capsule Reconstruction
Surgery of the acromioclavicular joint
Multidirectionally instability
Post-traumatic instability
Instability in combination with rotator cuff injuries (combined injuries of the shoulder joint)
Infectious complications
Instability with deficiency of bone tissue
Muscle transfers in surgery of the shoulder joint
A rare pathology of the shoulder joint
Surgery the long head of the biceps

THE HIP JOINT

Surgery the glenoid lip
Reconstruction of articular lip
A rare pathology of the hip joint
Impingement syndrome

THE KNEE JOINT

Posterior cruciate ligament
The anterior cruciate ligament
Associated injuries of the ligamentous apparatus
The anterior lateral ligament (ALL)
Surgery meniscus
A rare pathology of the knee joint

BIOLOGICAL TREATMENT OF INJURIES

PRP
SVF
Hyaluronic acid
Biological treatment of injuries
New methods of conservative treatment
RegistrationVII ASTAOR International Congress