Speakers of the Congress on anesthesia and reanimation in obstetrics and neonatology.

Actual issues and solutions by leading experts on 22-24 of this November in Moscow.
Dear colleagues!
We are glad to present to your attention the final Scientific program of the upcomingX All-Russian educational congress "Anesthesia and resuscitation in obstetrics and neonatology", which, simultaneously with lectures of recognized experts, included the School of transfusiologists School WFSA "Fundamentals of pain management" (EPM), School of anesthesia for childbirth, School "TAR block, paravertebral block," School "CPR in obstetrics", School of Teaching Teachers with support from AA, ESA, WFSA, School of ultrasonic diagnosis in neonatology, School for neonatologists, School for chief specialists "Education, perinatal audit, legal issues of organization of medical care in neonatology, School for teaching trainers at the simulation centre, Annual conference of the Russian society for neonatologists and the traditional Contest of young scientists.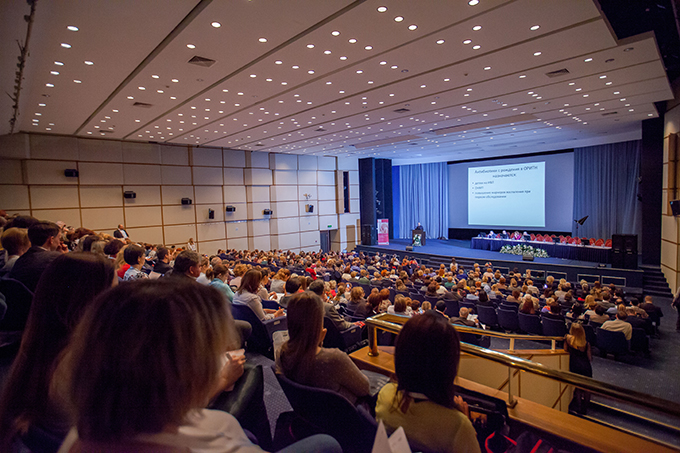 The Scientific program will gather some foreign scientists: A. LYUBSHIS (Lithuania), D. De LUCA (France); T. ISAYAMA (Japan) will present a range of reports on the experience of neonatal services in Japan; FREY G. (Germany) will tell about the organization of medical care of premature newborns in the Federal Republic of Germany; A. JOSKOWICZ (Israel) will present series of reports on topics of post-puncture headaches and effects of neuroaxial analgesia on childbirth, the results. Regional experience anesthesiology-resuscitation and neonatology will be discussed in presentations of specialists from Kazan, Ivanovo, Khabarovsk, Rostov-on-Don, Nizhny Novgorod, Novosibirsk, Yekaterinburg, Chita, Arkhangelsk, Tver, Dzerzhinsk, Cheboksary, Tyumen, Togliatti, Ukhta and Petrozavodsk.
Online-registration is open here